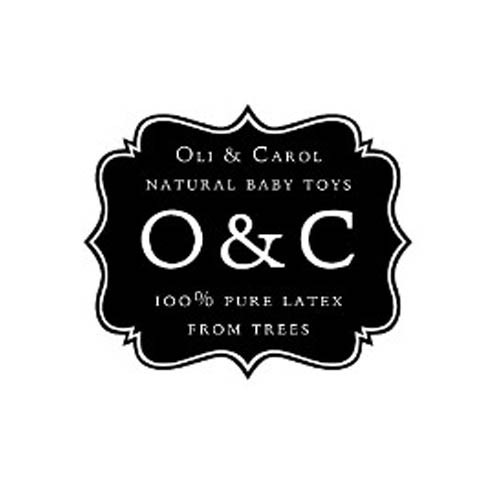 BATH TOY - ELVIS THE DUCK - BLUE SKY DOTS - OLI ET CAROL
There are not enough products in stock
These classic memorable ducks will follow your child wherever they go.
Splash around with our bright monochrome duckies and waddle with them everywhere you go!
Elvis the duck is hand-crafted with no holes so when they're floating about, no bacteria or mold is present!
Find Elvis the Duck in 4 other naturally dyed colors!
Completely safe for kids, worry-free play!
Size: 6 x 7'5 x 7'4 cm
No Holes = No Mold
Anti-allergic, Biodegradable
Material: 100% Hevea latex
No BPA, no phthalates, no nitrosamine
Age : From birth
Pour faire évoluer le traditionnel canard de bain, Oli & Carol a imaginé des jouets funs et colorés.
Les jouets sont fabriqués à partir de latex d'hévéa 100% naturel.
Flexible et souple, ils sont faciles à saisir, peuvent être pressés et mâchouillés. 
Il stimule les sens du bébé, apaise ses gencives.
Il n'a pas de trou : l'eau ne rentre pas à l'intérieur évitant ainsi la création de bactéries et de moisissures.
Jouet de bain, de dentition, élément décoratif : les jouets Oli & Carol ont assurément une place chez vous…
Dimensions : 6 x 7.5 x 7.4 cm
Anti-allergique, Biodégradable
Matière : 100% Latex d'hévéa
Sans BPA, sans phtalates, sans nitrosamine
Age : Dès le naissance
Coloris : Bleu, jaune, rose, blanc et vert
Customers who bought this product also bought:
5 other products in the same category: